Check out Zoro's latest interview!
Discover his history, heart, and vision for helping others to SOAR
Download Article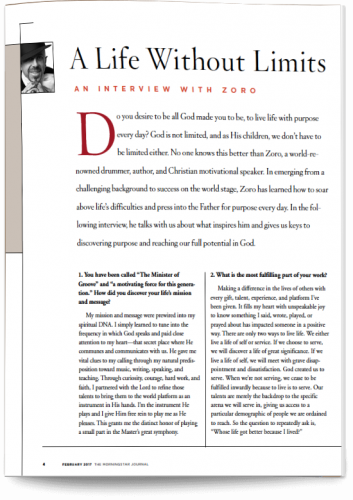 ---
Videos
---
 Christian Books Featuring Zoro
---
 Audio Interviews and Sermons
Discovering Your True Identity
Knowing who you are in Christ gives you confidence and self-assurance to be all he called you to be and frees you from the pressure of seeking the approval of others. You can't be who you are supposed to be until you know who you are. This message helps you to understand just who you are in Christ and what God's promises are for those whose identity is in him.
Zoro on Chris Brown's True Stewardship radio show, "You Were Meant to Live for So Much More!"
LISTEN NOW!
---
Print Interviews and Articles
---
Photos