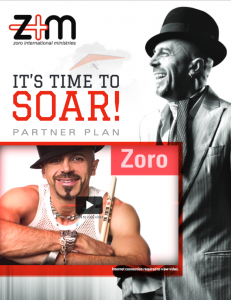 Download ZIM Partner Plan PDF Now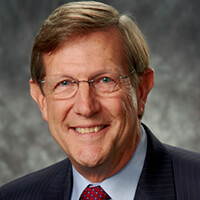 "If you know deep in your soul that you were made for more, then you owe it to yourself to devour Zoro's message. God's best for you is waiting—it's your move!"
Dr. Wess Stafford, President Emeritus Compassion International
A Message to You:
Over the years, Zoro has championed various noble causes. He's a spokesperson for Compassion International and Big Brothers/Big Sisters of America, and he's been honored at the nation's capital for promoting responsible fatherhood and mentoring as part of the White House Fatherhood Champions of Change program.
Now, Zoro is championing SOAR!, a new project that comes directly from his heart.
SOAR! is the latest program of Zoro International Ministries (ZIM). Over the next few pages, you'll be introduced to what this new project is all about, and how you can become a partner in this incredible vehicle for change.
As you review this SOAR! web site, you will see how ZIM is poised to make a great impact in the lives and hearts of people everywhere.
ZIM is seeking financial support of like-minded individuals, corporations, foundations, and churches that have a heart for young adults and an earnest desire to invest in our world's future.
The Big Need
Young adults today are being bombarded by a moral decadence that hasn't been seen in generations past. Degrading and destructive principles are being communicated through every form of media.
Consider these findings:
Young adults are increasingly unable to think coherently about moral beliefs and problems. They have an excessive focus on consumption and materialism as the good life. The prevalent lifestyle of young adults includes routine intoxication, drug usage, and unsafe sexual practices.

(1) 

The importance and practice of religion declines among young adults. No more than 15 percent of the total emerging adult population embraces a strong religious faith. 

(2)

About 70 percent of teenagers involved in church youth groups stop attending church within 2 years of their high school graduation. 

(3)

America as a whole has become biblically illiterate. Fewer than half of all adults can name the four Gospels. Sixty percent of Americans can't name even five of the Ten Commandments. Fifty percent of graduating high school seniors believe Sodom and Gomorrah were husband and wife. A considerable number of respondents in one poll indicated that the Sermon on the Mount was preached by Billy Graham. 

(4)
An Important Part of the Solution:
As part of SOAR!, Zoro offers a simple yet profound presentation that helps young adults focus on what matters most as they search for significance and purpose in a complex and confusing world.
The message is biblically grounded and based on credible real-world experiences. In a nutshell, Zoro inspires young adults to reach for their dreams and fulfill their God-given destinies, enabling them to make a positive impact on the world in Christ's name as God intended. As young adults learn precisely how to apply these godly life principles they will begin to soar to new heights.
Zoro is a powerful and purposeful communicator who is making a significant difference in the lives of those he encounters. As an adjunct professor at the Nashville-based Belmont University's acclaimed school of music, he is already established as a speaker/teacher who captivates audiences with his unique blend of motivation, education, and inspiration. Now he intends to take this timely message to universities, churches, the business world, and media outlets.
What's Been Accomplished So Far:
PHASE 1
Legal Groundwork
ZIM has been established as a nonprofit 501(c)(3) corporation, registered in the state of Tennessee. ZIM operates with a culture-shaping mandate: Teach biblically based practical achievement skills, nurture purpose, and provide life-altering inspiration.
Many powerful and positive testimonies have already resulted, thanks to the ministry of ZIM.
PHASE 2 
SOAR! Life Manual
After years of research, experience, study, and work, Zoro has completed the manuscript for his groundbreaking book SOAR! You were meant to live for so much more. The life manual presents nine keys for unlocking the purpose-giving, limitless potential that lies within.
PHASE 3
Team Assembly
A team of professionals with the various disciplines needed to carry out the vision has been assembled.
PHASE 4
Vision Partnership
Phase 4 involves gathering a special group of people who are truly passionate about SOAR! to financially support the vision.
The Plan:
Over the next 24 months, we will assertively and passionately pursue the Lord's will and direction as we gather donors and carry out the SOAR! plan.
1) Design, print, promote, and distribute the life manual SOAR!
2) Create new websites to provide additional marketing collateral and presence to further position Zoro, SOAR!, and ZIM as marketplace leaders.
3) Develop a series of life-altering interactive SOAR! ancillary products such as: 
SOAR! smartphone app
SOAR! tablet app
SOAR! video-based curriculum kit for university and college students
SOAR! video-based curriculum kit for church small groups including small groups leader's guide and promotional materials
SOAR! personal devotional journal kit
SOAR! music project with songs featuring some of the students Zoro has mentored along with Grammy

(TM)

 and Dove award-winning guest artists
4) Embark on a 50-city SOAR! Tour based on Zoro's new book and endorsed by world-renowned leaders: 
The SOAR! tour will reach the heart of our nation—its university and college campuses, churches, conferences, and bookstores throughout the U.S.
ZIM's platform will be grown nationally via PR and marketing.
Zoro will be further positioned as a thought leader and go-to person on Christian principles of achievement and Christian and cultural formation.
The tour will be promoted through a variety of media channels.
Direct-to-church marketing calls will be made. This will create additional sales support as well as speaking events within the church world.
5) Give 5,000 free SOAR! books to students at no charge to positively shape their lives for Christ as part of the university and college tour.
6) Hire ZIM administration and staff.
Thank you for prayerfully considering joining Zoro in this vital and pressing endeavor.